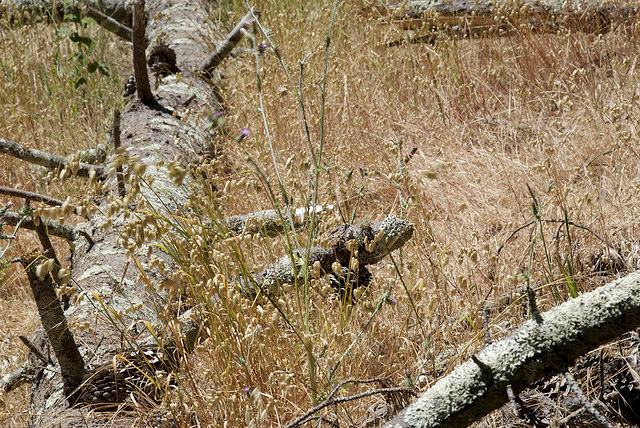 With two wildfires in the past couple of weeks, the East Mountain Area has already entered the heart of the long fire season. It will not end until the onset of the summer monsoon rains, usually in early July.
The early fires, at the Doc Long Picnic Area on the lower mountain and near Placitas on the west side, were both in the Sandias, both small and both quickly brought under control. But even such minor events were enough to frighten residents and firefighters alike. The U.S. Forest Service says the Sandias have not had a major wildfire in a century and has a buildup of vegetation that could ignite at any time. The Manzano Mountains have had more than their share of wildfires in recent years, but the Manzanita Mountains are in nearly as bad a shape as the Sandias.
Against this background, I have been engaging in an email dialogue with one of my neighbors. I proposed some draconian measures to reduce fire danger, and she opposed them for a variety of reasons, most related to property rights and personal freedom. Because this dialogue brings out major issues that will, in the long term, shape the politics and ecology of areas like the East Mountains, perhaps even determining whether such areas remain habitable at all, I am quoting our exchange in full. I have her permission to publish her comments so long as they remain anonymous. The comments are unedited except for punctuation and format.
The conversation began with an email from another neighbor who wrote:
I'm already scared of fire, done my homework and I'm still scared. So how do we get our neighbors scared of fire?
I replied:
Fear is neither useful nor adequate. Most of the area homeowners are already acting. The core problem is threefold:
1. Bernalillo County, and especially our own commissioner, Wayne Johnson, is opposed to the county acting to reduce fire danger on private land, by, for example, thinning forests or hauling away slash.
2. The county has no ordinance requiring landowners to take care of their land in the interests of public safety.
3. Much of the East Mt. land is in the hands of absentee landowners who have little or no incentive to spend money improving their land and increasing public safety.
When I walk, run, bike and drive around the area, it is self-evident which land is absentee owned: It is the land with dense, tangled and partially dead trees and brush.
A reader wrote simply: "Thanks Wally...well stated....and a real concern." But a neighbor began what turned into an extensive and interesting dialogue:
NEIGHBOR:
Most of us moved up here for the ability to live as we wish. We don't want to have to do "yard work," and we certainly don't want it mandated. The term "private property" means no governmental interference in how we manage our property. If we wanted that, we would live in Albuquerque.
I think most people are responsible landowners and try to keep their property cleaned up. I have a neighbor, however, who thinks his property is a place to store "junk." He has 5-6 cars, 5 of which do not run, stores lumber, Styrofoam, insulation, etc. This is a definite fire danger, as well as a potential health hazard (mice, raccoons, etc.).
As far as absent landowners go, a lot of people bought this forested land as an investment. And the key to this is, it is a forest, not a residential development. It is zoned, if I am not mistaken, as recreational property. So, you see, this is not an easy fix.
WG:
There are already many restrictions on private property including standards for septic systems, propane and natural gas connections, even prohibitions on outdoor fires on private land. Most of these restrictions are to preserve public health and safety. Surely preventing a wildfire by controlling forests, just as much as preventing wildfires by banning outdoor burning, is a public safety issue.
Property rights are important, but historically they have always been subject to concerns of public safety. My impression is that most absentee landowners, unlike residents, are not responsible citizens.
NEIGHBOR:
I agree with most of what you say as far as open fires, however, we can agree to disagree that absentee landowners are irresponsible. You can't expect someone who bought property as an investment to come back to New Mexico every year to clean up brush.
I think the forests did just fine before someone got the idea that man needed to help Mother Nature with the management of her forests.
Most of these regulations are crafted by people who live in cities. I have a very small septic system that they tell me is no longer up to code. Bringing it up to code is cost prohibitive.
We don't have natural gas up here, but the complicated propane systems they want us to install are, again, cost prohibitive. So, I heat with only wood.
My point is, if you want to live in the forest, then you take your chances. You don't try to change it to suit the need for people to control their environment. This includes septics, propane connections, etc. Those of us who choose to live up here give up a lot in the way of modern conveniences to live this way, and more controls are not wanted or needed. 

WG:
A few questions about your emails. I do appreciate your taking the trouble to have this dialogue with me. First, you said your neighbor's storing junk on his land is a fire danger and health risk. Isn't the same thing true of having a lot of dead and dying trees and overgrown forests on a person's land? 
Second, doesn't an absentee landlord have the same responsibility to the community as a resident? If he can't come back to clean up his land, he can pay someone to do it. Third, I agree with your philosophy that nature did fine before man interfered, but wasn't the original interference when mankind decided to stop all fires from burning, therefore making sure that when there is a fire, it will be a terrible disaster with a lot of fuel?
However, with all the houses in the area now, how we can just let nature do its thing naturally and burn us all out? Wouldn't you agree the only alternative is to prevent the worst fires by thinning, and that everybody, residents and absentees alike, has a duty to participate in this effort? 
Finally, the people I know who are most passionate about thinning the forests are not city folk but, like the local forest rangers and George Duda and my own immediate neighbors, longtime residents of our area who care deeply about it and want it to survive and prosper. So do I. Thanks again for you time.
NEIGHBOR:
One, no, dead and dying trees are a part of nature. His junk is not.
Two, no, I don't think that a person who buys land for investment purposes has the obligation to keep his land free from dead and dying trees. If one has a house on the property, then they may have a duty to keep the vegetation down for practical reasons. However, there are no restrictions that I know of that require it.
Three, no, I don't believe everyone has a duty to thin their property. The forest needed the fires to keep it healthy. Man interfered with that process. You are not going to get everyone to participate in thinning. Some don't want to, some, like me, can't do it anymore, and can't afford to hire someone to do it for me.
Your area may be different from mine. Most people up here want their land to be as natural as possible. I do take down dead trees to use for firewood, and I keep the canopy at about 10 feet. But that is my choice and I don't think it is my duty to try to mandate to others to do the same.
I knew the danger when I moved up here, and I chose the risk to keep the land as natural as possible.
Wally, we cannot impose our beliefs on others. We can just let them know what we think, but we can't force them to adopt our beliefs.
Just like my neighbor—I don't like his junk, but it is his property and he is free to do as he chooses. I mentioned it once to him, he ignored me, so I let it go, as his business is not mine.
I just keep my property as clean as I can because I don't like clutter. I don't have open fires anymore, and I cut down the junipers that suck up the water, cut down oak suckers, keep the bushes trimmed, and don't put out garbage for the bears. Otherwise, I leave my land as natural as I can, so I can enjoy Mother Earth. That is the reason I bought my property.
Thanks for listening.
WG:
I think our dialogue has brought out important philosophical points on both sides of the issue of fire prevention/forest management/private property rights. Thus I ask your permission to use our exchange of emails as a column to be published in The Independent newspaper and online at NewMexicoMercury.com. (I write a weekly column for both.) If you prefer, I would not use your name or identify you. However, I will only publish your comments with your permission.
Let me stress, I think it would do a public service to air these views. These are important matters that our neighbors care passionately about. Most of what we read presents only one side of an issue and here we have two sides presented side by side.
In addition, I think this exchange is a model of how to disagree without being disagreeable.
Regarding my comments about Bernalillo County, I received this email from another neighbor:
Ciudad SWCD has provided a lot of help/funding for people in the past to thin their properties. They currently have no funding, but are actively seeking more.
The South Skyland Neighborhood Association got a small grant last year to bring dumpsters in for green waste. It was very popular! We have also had a variety of neighborhood "chipper days" where small groups help each other chip slash.
I've suggested to Commissioner Johnson that we would love to pilot having county-provided green waste dumpsters in the area on a regular basis. No luck so far. If the larger neighborhood wants to become a "Firewise" community, it might really help us get attention and funding!
I then sent the following email to Commissioner Johnson via his assistant:
Commissioner Johnson, I have a request relating to reducing fire danger. Many of us who live in the East Mts. have been dutifully thinning the woods on our land but do not have either large commercial chippers to chip the slash or large trucks to take it to the transfer station. However, we could pile up the slash on the shoulders of the main roads in the area, and in fact some of us are already doing this. Would you support having Bernalillo County drive large trucks down the major roads to pick up slash that was stacked on the shoulder? It would be a huge help in increasing public safety and reducing fire danger. I know this would add an expense to the county at a time of budget stringency, but any fire in the area would be far more expensive to deal with than would this pickup. It's the old story of an ounce of prevention…or a stitch in time….
Thanks for your consideration, Wally Gordon.
I received no reply.
(Photo by Jean Wallace / CC)