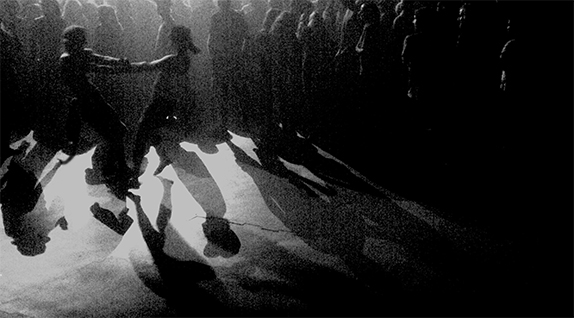 Thursdays, the devil danced at the Black Saddle, cloven
hooves tracking dust for later evidence. He drove a black
Mercury with suicide doors and flames flickering the fins.
Sometimes he slid from the door with his tail forking long
and taut to the floor. Hot-tongued, he would say, Do you
want to touch it? And who didn't want to touch that tail?
Black-feathered, hypnotic, a winged serpent moving in time
to the accordion. He would quote from the Bible, his face
crackling with love or fever, luminescent in the Kansas night.
He would slip his arms around hips, hook the tail over
a bare shoulder, and we all knew then there were things more
important than salvation. In his arms, the plain girls became
beautiful. Every man wants to win a woman from the devil.
Her eyes were embers when she followed him out the door,
leaving us glittering and restless with envy, cicadas singing in the heat.
(Photo by Keoni Cabral)