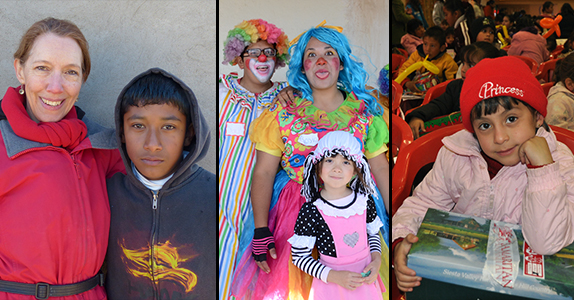 As the year comes to an end, the fate of immigration reform remains stuck in a bitter political impasse and faces an uncertain future. Nonetheless, there are many individuals and organizations here in New Mexico that are deeply committed to bridging the gap between the United States and Mexico. I would like to say a year-end thank you to three that I've worked with that are located in Santa Fe.
First is La Casa de Amor Para Niños, an orphanage located in Palomas, Mexico just across the border from Columbus, New Mexico, the town that Pancho Villa raided in March, 1916. For more than fifteen years now, the orphanage has been managed and supported by a coalition of churches in Santa Fe, Deming, Silver City, Durango, Colorado and Palomas. The leaders are Jim Noble, an immigration lawyer here in Santa Fe, his wife, Pat and Eunice Herrera, a young law student who formerly worked in Noble's law office.
They travel to Palomas (pop. 4,500) the second weekend of every month and take food and supplies not only for the orphanage but for the many poor people there. This is a frustrating process that requires enormous patience and persistence because the Mexican customs officials are constantly blocking their progress and demanding excessive fees to bring food in for the needy.
In addition, they have a scholarship program that enables over 100 young people to go to school.
Lastly, they hold huge community events every Mother's Day and before Christmas. The whole community is invited and there is music, games for the kids and a meal for all. At this year's event on December 13, a group of clowns came up from Casas Grandes to provide the entertainment--Margie and Orlando Roybal from Santa Fe were in charge of the cooking and Randy Murray, also from Santa Fe was the Santa Claus as he has been for many years. What makes them so important to Palomas is that they have a mission and simply don't give up.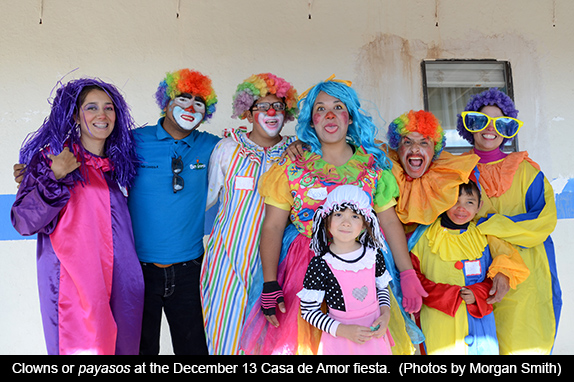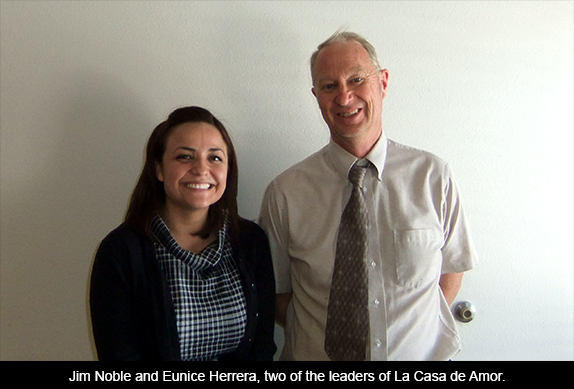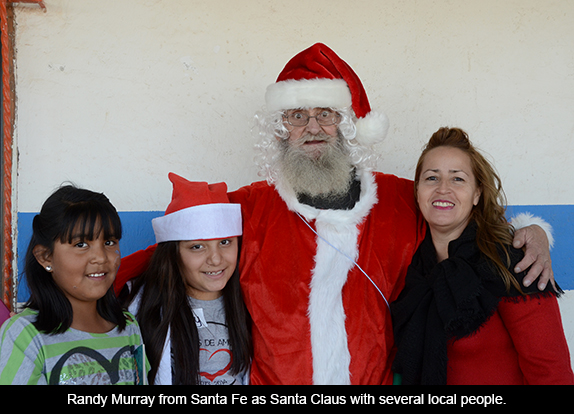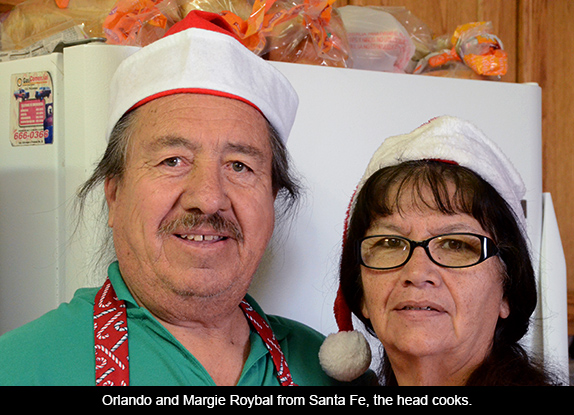 Lydia Pendley and her volunteers from St. Bede's Episcopal Church have been building houses in the Anapra section of Juárez, also for more than fifteen years. This is an area of dirt streets, shacks, a lack of running water and extreme poverty. In mid-January, Lydia and her team of volunteers will make another trip to Juárez to provide a ray of hope for a needy family.
"Each build is more rewarding and heart wrenching," says Mike Wirtz, a volunteer who has been to Juárez nine times. "You see the joy and love on their faces when the keys are given to them."
Another Santa Fe volunteer, Jane Peacock, describes how this house building project got its start. Her mother who lived in El Paso asked her children to join her in Juárez to build a house on her 75th birthday in 1998. Using that model, St. Bede's began its work in 2000. Like the leaders of La Casa de Amor, Pendley and her volunteers don't give up.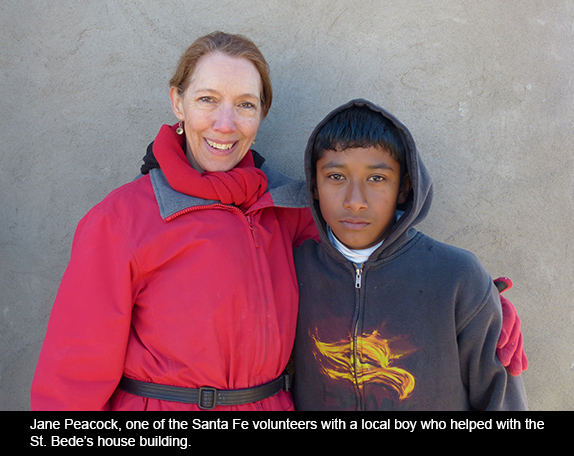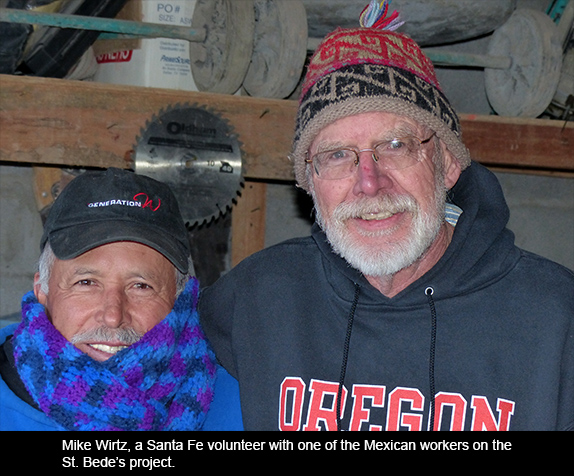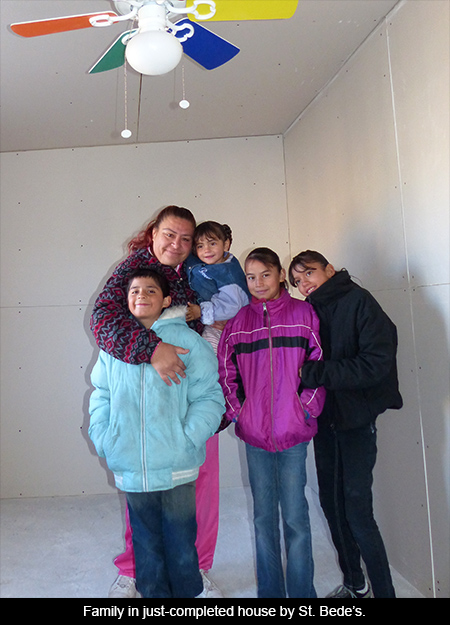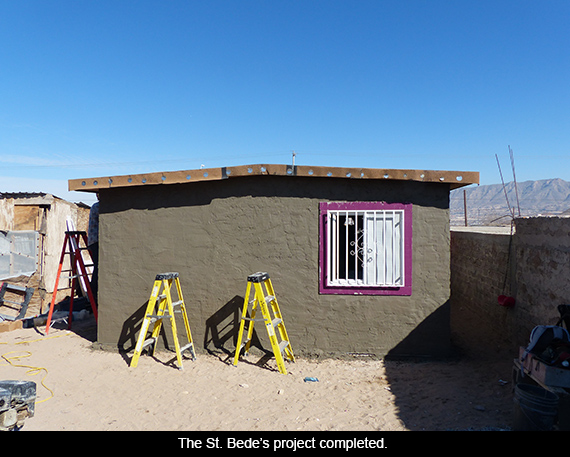 Carlos and Hector Garcia were both born in Juárez but came to Santa Fe at young ages and have been successful businesspeople here, Hector as the owner of Aztec Upholstery and Carlos with Don Juan's Paint and Body and now in real estate. Their commitment, however, has always been to help Juárez and they seem to spend almost as much time there as in New Mexico. For example, they have a program there called Amigo Fiel that does home construction, has academic programs and offers an orphanage for street kids. They are also in charge of the Mexico portion of Operation Christmas Child, a non-profit that distributes Christmas gift boxes to needy children in 130 countries around the world. The project in Mexico alone involves organizing the gift boxes (shoe boxes containing hygienic items like combs and toothbrushes as well as toys and educational supplies) at a warehouse in Aurora, Colorado, then transporting the boxes to Mexico in semis. The actual distribution of the gift boxes in the Juárez area is done by volunteers who come from all over the United States stay in Carlos' compound where there are dormitory rooms. When I joined them for the first time, the volunteers were from a church in Chino, California and most of them never been to Mexico before. So this is a life changing experience for them as well as for the kids who receive the gift boxes.
The program, however, involves all of Mexico; in other areas local churches selected by Carlos and Hector distribute the gift boxes. This year, more than 700,000 gift boxes will be distributed.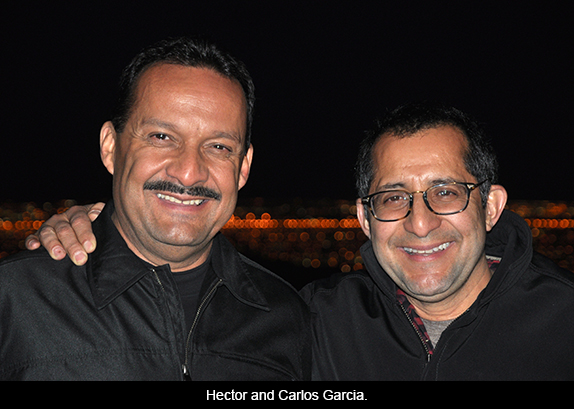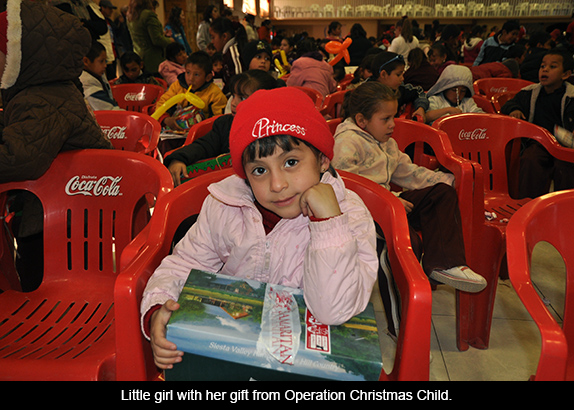 As 2014 comes to an end, I want to thank these three organizations and the many others like them for the work they do in Mexico and wish them the best for 2015.