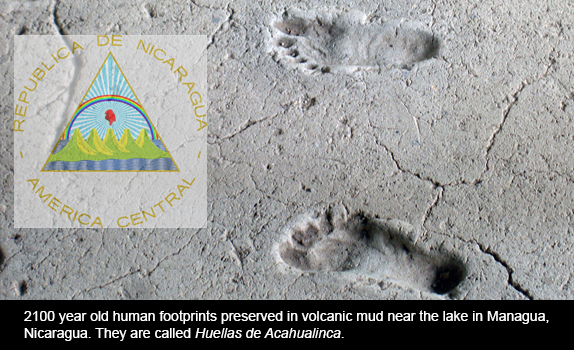 Few countries have been linked to the United Sates as long, as intimately and as painfully as Nicaragua. The relationship has always been complex, defying any generalities, and the odds are it is soon going to get a lot more complex.
As my wife and I are getting ready to depart for our first trip to Nicaragua, about which I will be writing on our return next month, I want to set the scene by discussing the peculiar, even unique, way the relationship between the countries has played out over the past century and a half.
In the 19th century, an American mercenary tried to make himself ruler of the country and when he failed, destroyed his own capital city.
American Marines invaded and occupied the entire country in 1921.
An army recruited, trained, armed, equipped and paid by the United States fought a war against the government in the 1980s. The illegal financing of the venture (the so-called Iran-Contra scandal) led to criminal charges against top Reagan administration officials and the threatened impeachment of President Ronald Reagan. Ultimately, no one went to prison.
After having initially considered building an inter ocean canal in Nicaragua (choosing, instead, to sponsor Panama's secession from a reluctant Colombia and building the canal there), the United States is now watching warily as a Chinese businessman is starting to do just that. The official ground breaking on the $50 billion project occurred in December.
The U.S. and China are increasingly competing for the allegiance of this tiny nation less than half the size of New Mexico with fewer than 6 million people.
Meanwhile Russia and Nicaragua are signing military-basing and security agreements allowing Russian ships and planes to patrol the Pacific and Caribbean coasts and use Nicaraguan bases. The inference some have drawn is that Nicaragua wants Russian ships to prevent Greenpeace from interfering with the environmentally dubious canal project.
Where Nicaragua stands today amid all this international jockeying and maneuvering is not easy to judge. It has a government that is both pro-business and socialist, conservative and liberal, democratic and authoritarian, pro-American and anti-American.
While avidly seeking American aid and investment, it lambastes the U.S. in every international forum. It aligns its economy with U.S. trade, investment and tourism but aligns its politics with Venezuela, Cuba, China and Russia. The U.S. Peace Corps has a large contingent there, but Russia is sharing Nicaraguan military bases.
In recent days Russian Defense Minister Sergei Shoigu visited Nicaragua and signed an agreement allowing visits by Russian warships. Shoigu told reporters in Managua that several other agreements were signed to expand military cooperation, but he did not say what they were.
Last fall, another Russian official announced Moscow would provide Nicaragua with a high-tech system to be used in constructing the canal. Russia is actively pursuing military agreements with Latin American countries that include sales of weapons, construction of naval facilities and use of airbases for Russian strategic bombers on global patrol missions.
Chinese workers and engineers are surveying the canal at the same time that American retirees, businessmen, NGOs and aid workers are swelling the expat community.
Nicaragua is dependent on the U.S. as the main market for its coffee and other agricultural exports but relies on Venezuela for the free oil that has kept its economy growing. When the free oil disappears, as it is soon likely to do, Nicaragua will have little choice but to expand its already sizable infrastructure of renewable solar and wind energy, but that will be long and expensive haul.
In other respects, too, Nicaragua is a land of contradictions. It is the poorest country in the western hemisphere except for Haiti, but unlike most other very poor countries, it has a low crime rate and an expansive welfare system that forestalls hunger and homelessness. The national police chief is a woman who focuses more on preventing crime than punishing it.
Its cities are among the oldest in the western hemisphere but have been mostly destroyed by natural and man-made catastrophes.
It has the two largest fresh-water lakes in Central America but its towns and farms have difficulty getting clean water.
It has long coasts and gorgeous beaches on both the Pacific and the Atlantic oceans, but its tourist infrastructure is primitive.
It fought and won a revolution to give land to small farmers but now is preparing to take back that same land to build the canal and related projects.
It has an elected leader who acts as if he weren't, and he has an unelected wife who makes all announcements and many decisions as if she were president.
It has all the accoutrements of a democracy, complete with elections, political parties, a congress, a theoretically free press, a constitution and frequent demonstrations against government policy, especially the canal.
But only one party, the Sandinistas, the party of government, is viable. The government controls nearly all the media outlets. The constitution changes whenever the president wants it to. The congress and the judiciary are under the president's thumb. And no one ever knows what the secretive government is up to until it officially announces its actions.
With all its failings, however, the government remains probably the best Nicaragua has ever had since it won its independence from Spain in 1821.
By the time you read this column, I will have already been in Nicaragua for a couple of weeks.
When traveling abroad, it is my habit to avoid carrying any electronic gadgets. That way, I have fewer possessions to worry about being damaged, stolen or lost.
I have to confess that being totally disconnected from home, country, work, family and friends also appeals to my sense of adventure. And I have no temptation to put my experiences into publishable words until I have seen everything I'm going to see and talked to everybody I'm going to meet. On my return next week, I'll let you know what I discovered.